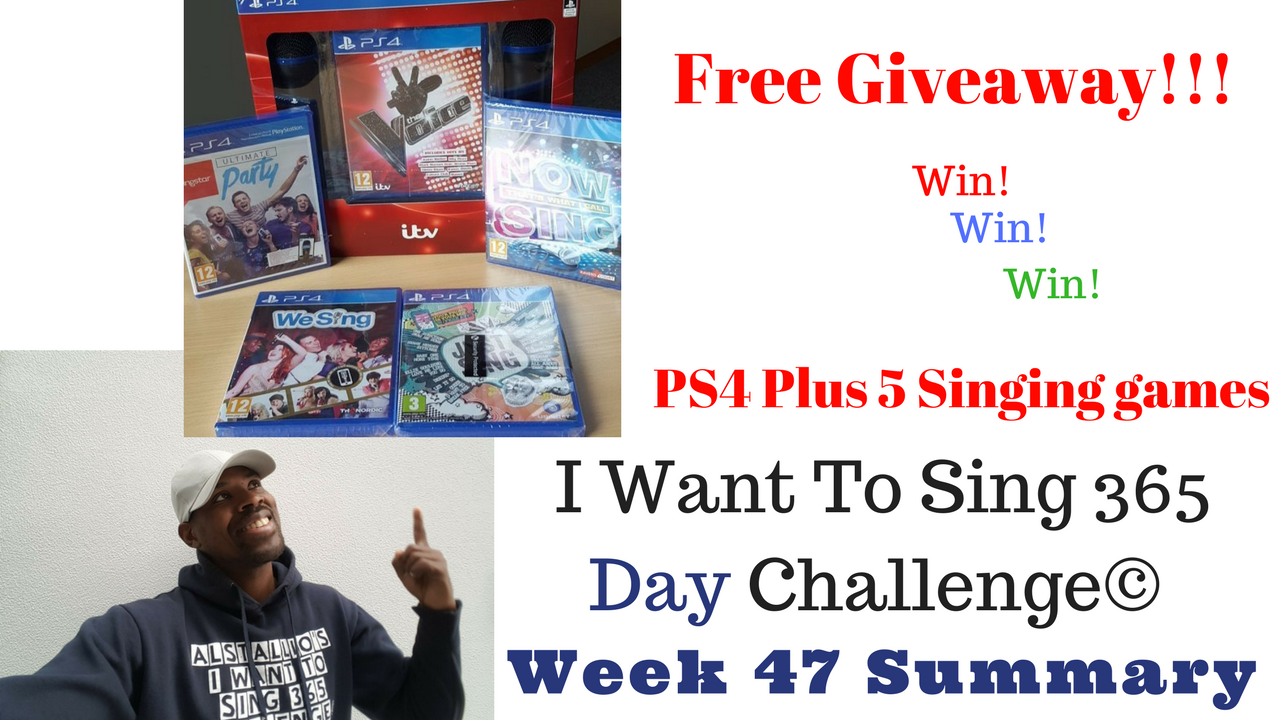 Hi guys so I have finally got the gifts to give away. Because you guys are my loyal followers I will give you a heads up on how to enter to have a chance of winning the games and the PS4. 
You just need to find the only song in my challenge that I didn't get to record properly. 
I'll give you a clue. It was after Day100! 
And of course, you should subscribe to my youtube channel to be eligible. 
It is free to enter so no money unless you want to donate to the cause which you can do here 
Anyway make sure you watch this week's summary 47(Almost done). It should be quite funny. 
Love you guys 
Alstallio 
ps Feel free to share to your friends or anyone you know who would like a PlayStation.