Some of you may know I have started doing a Piano series called 'The Alstallio Chronicles piano Series'. Alongside It I am doing a 'How to Play Piano Tutorial' and Some 'Alstallio's mini melodies' I have come up with over the years. 
The 'Alstallio Chronicles piano series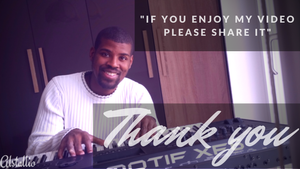 ' has been something I have wanted to do for a long time now. It was often delayed by lack of funds and the fact that I never wanted to record my life's work a cheap Casio keyboard. So I had to wait till I could afford a real piano or close to a real piano to even begin thinking about recording it. Then the next thing was the feeling that because the songs were written quite a while ago I felt that my piano playing had advanced a lot since then, so I wanted to use the same structure but add a bit more detail in the songs. 
So I Finally ended up saving enough money to spend a considerable amount(could've got a car for the price) on a piano. I wanted a real one but I don't live in a house in the middle of nowhere yet and I had to consider the neighbours so I opted for the KAWAI CS10. Along with Yamaha's equivalent one of the best if not the best in its class. The Kawai CS10 is a Hybrid piano/ all the mechanic of a piano but with the ability to turn the volume down. It looks and feels like a piano with a digital function which enables you to move it and use it anywhere. 
Anyway back to the main topic of discussion. My Life's Work is now official under way. I have recorded about 17 piano pieces to date with another 33 to go. This number might actually change because I may write more during the process. It's great fun and I am so happy I am finally getting to do this and of course share my creations with you the listeners. 
Eventually I would like to release a music book with the notes in written form so anyone interested in playing my pieces will have the notes to guide them. 
I have also started using Synthesia as a visual way to show any aspiring Alstallio students how to play the pieces. I like this program because I would consider myself visual and when I am shown things I learn them quicker than from a piece of paper. 
There are no plans to release a CD of the music at this point. I will wait to see what kind of response I get before I move on with CD production 
The 'Alstallio Mini Melodies' are basically when I didn't have the patience to write a whole song or the melody ended up in a song, but it could have stood on its own with further expansion. I will probably get around to expanding the more catchy melodies when I have finished the piano series in the future. 
The how to play piano tutorial are just a short guide on the skill I've acquired over the years which I hope to be able to pass on. I attempt to break things down easily for all to understand how I go to where I am today. 
I was never forced to play the piano. I was chose by the piano. 
Alstallio 
"The Best Music's Never Heard"